Routine maintenance is an important part of car ownership, and following the recommended maintenance intervals can keep your Mazda3 running smoothly.
W&L Mazda is here to help drivers in Northumberland, Sunbury, Lewisburg and surrounding areas, keep track of their vehicle's routine service requirements. Read on to find out what's included in the Mazda3 maintenance schedule.
| | |
| --- | --- |
| Maintenance Schedule | Maintenance Interval |
| 1st | 12 months/10,000 miles |
| 2nd | 24 months/20,000 miles |
| 3rd | 36 months/30,000 miles |
| 4th | 48 months/40,000 miles |
| 5th | 60 months/50,000 miles |
| 6th | 72 months/60,000 miles |
| 7th | 84 months/70,000 miles |
| 8th | 96 months/80,000 miles |
Using the Vehicle Status Monitor
Fortunately, the Mazda3 is equipped with a Vehicle Status Monitor that keeps track of your vehicle's systems for you. A wrench indicator light or instrument panel message lets you know when maintenance is required.
However, if this feature doesn't recommend maintenance, you should take your Mazda3 in for routine service every 12 months or 10,000 miles-whichever comes first.
Maintenance Intervals: Normal Driving

Every 1st interval: You should get your tires rotated every 10,000 miles and inspect the emergency flat tire repair kit-if installed-once every 12 months. Additionally, every time your Mazda3 is due for routine service, you should replace the engine oil and filter and inspect the following:
Drive belts
Engine coolant level
Brake and clutch fluid level
Disc brakes
Tire pressure and tread wear
Function of all lights
Every 2nd interval: In addition to the above, every second interval should include tightening the nuts and bolts across the Mazda3 chassis and body. The cabin air filter should also be replaced every 24 months or 30,000 miles, whichever comes first. Maintenance done at this interval should also include inspecting:
Fuel lines, brake lines, and associated hoses and connections
Steering operation and linkages
Suspensions, ball joints, and axial play
Driveshaft dust boot
If your Mazda3 is equipped with a vacuum booster, the brake booster and hose should be inspected. In models with an electrical booster, the brake fluid should be replaced.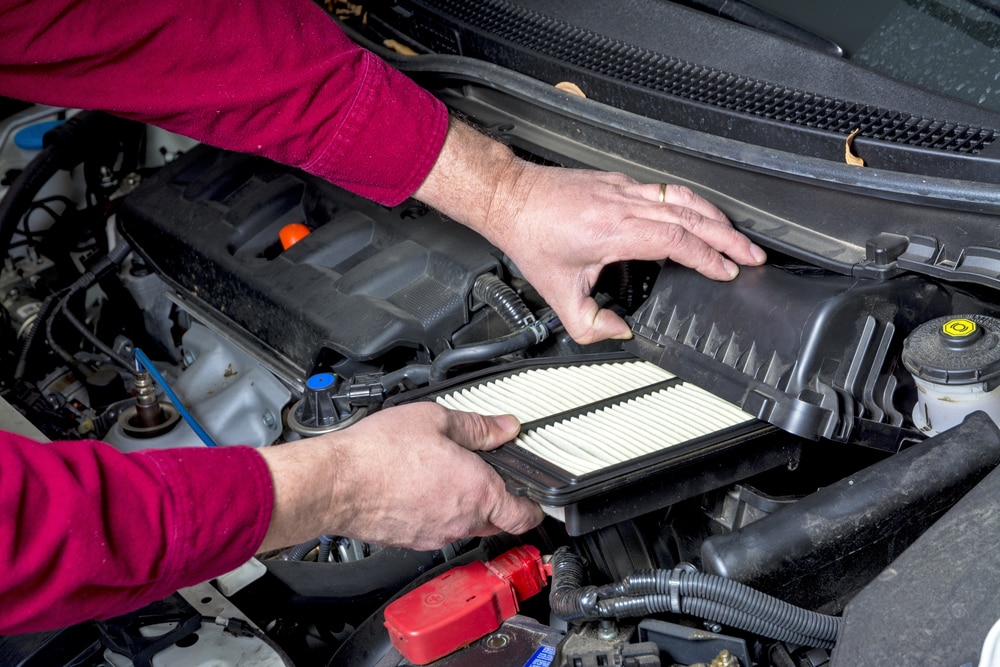 Every 3rd interval: On top of everything from the first interval, the air filter should be replaced every three years or 30,000 miles.
Every 4th interval: The fourth interval should include:
Maintenance from the first and second intervals
Hose and tube emissions inspection
Exhaust system and heat shield inspection
High-Mileage Mazda3 Maintenance
As your Mazda3 increases in age and mileage, you should keep cycling through the above intervals. However, there are some additional maintenance requirements as your car gets more experience on the road. These include:
Replacing the spark plugs every 75,000 miles
Replacing engine coolant when you reach 120,000 miles or 120 months, then again every 60,000 miles or 60 months afterward
Replacing rear differential oil and transfer oil if they ever become submerged in water
Severe Driving Scheduled Maintenance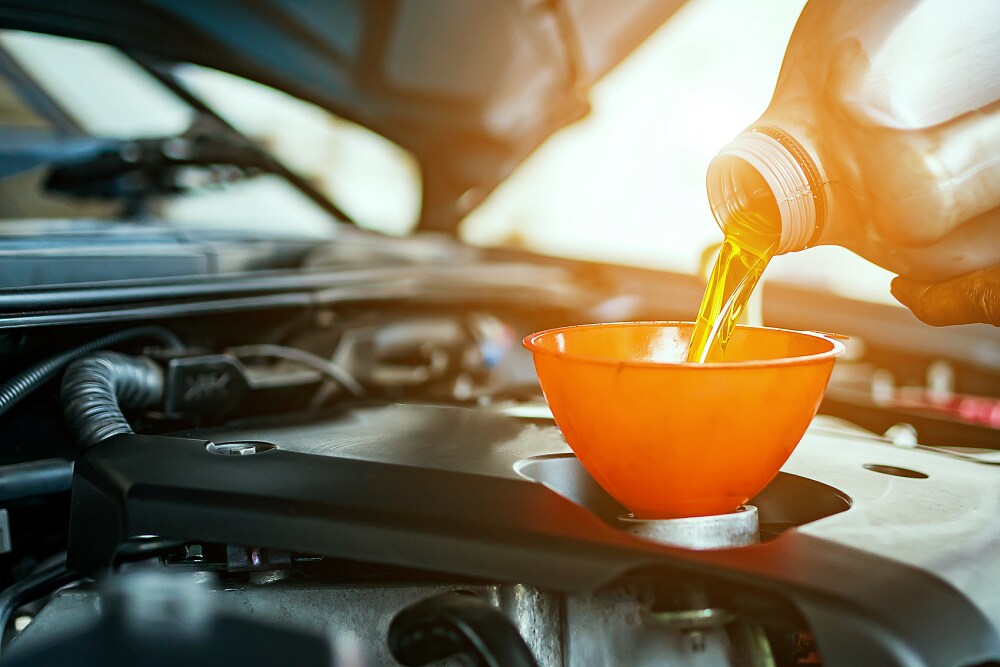 If you drive under severe conditions, you should get your oil changed twice as often. The Severe Driving Scheduled Maintenance requires an oil and filter replacement every six months or 5,000 miles. For everything else, follow the maintenance schedule outlined above.
What qualifies as severe driving conditions? Your vehicle falls into this category if you:
Idle or drive at low speeds for long periods of time
Drive in cold temperatures for long periods of time
Only drive for short distances on a regular basis
Drive through dusty conditions or mountainous regions
Drive under extremely high temperature conditions
Mazda3 Maintenance: Schedule Your Appointment Now
If your wrench indicator light is on or your Mazda3 is due for a scheduled maintenance appointment soon, head to our Mazda dealership in Northumberland. W&L Mazda is proud to serve drivers in Northumberland, Sunbury, Lewisburg and surrounding areas whenever their vehicle needs care, so contact us today to schedule your next service appointment!